Founder: Nada Boulos Al Assaad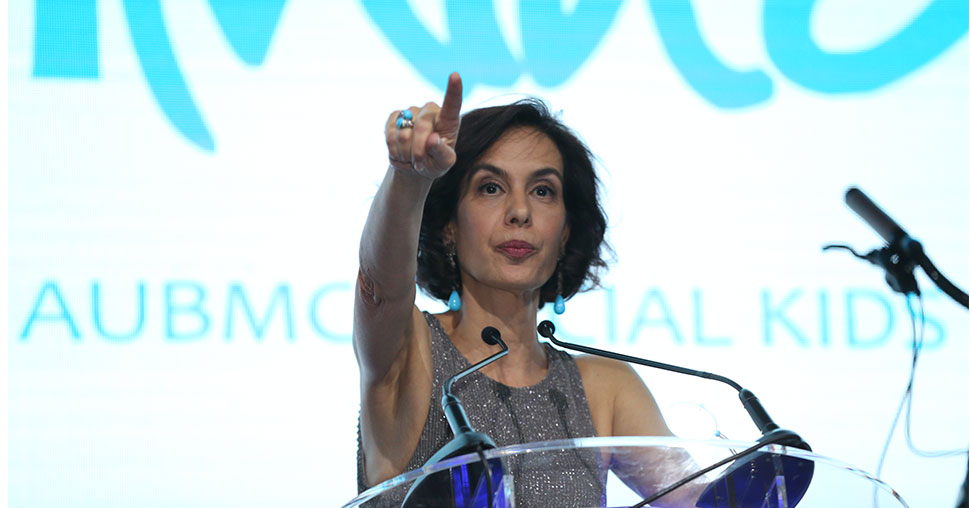 Nada Boulos is an established and experienced auctioneer in Beirut Lebanon. After focusing on political science at the American University of Beirut and Université Paris II, she joined Sotheby's Institute of Art in London. An intensive nine month course led her to work as an assistant to a leading auctioneer at Drouot in Paris, Mr. Guy Loudmer, whose auction house dealt mainly with modern paintings and primitive art.

Upon returning to Lebanon, Ms. Boulos founded her own auction house, building up her expertise in Middle Eastern art and the business of auctioneering. In 1992, she became one of the pioneers to launch auctions specializing in modern and contemporary art from the Middle East. After a hiatus in 1998, she returned to the scene in March 2004.

She has been organizing bi-annual auctions each year in March and in October since 2011. They are held in a scenic and picturesque old Lebanese mansion with a garden situated in the heart of the Lebanese capital. Her passion for the arts and intimate knowledge of Lebanon's universe of artists and their patrons have earned her the trust and respect of a plethora of clients on all sides of transactions among sellers, buyers and the original creators themselves.

Charitable institutions and NGOs have and continue to seek her out to conduct well attended and lively, successful auctions to benefit their causes, among them Brave Heart, Heart Beat, the Children's Cancer Center, Oum El Nour and OpenMinds. More recently, Lebanon's prime postal service agency, LIBANPOST commissioned her to organize and hold the historic auction of one of renowned artist Nabil Nahas' luminous cedar paintings. The work of art, selected to be on one of Lebanon's official stamps, fetched $205,000.

For the last ten years, she has served as secretary general of the board of the Association for the Promotion and Exhibition of the Arts in Lebanon (APEAL), a non-governmental organization dedicated to promoting Lebanese artists and supporting their outreach efforts with special workshops, lectures and exhibitions. She joined APEAL in 2008 and has dedicated her efforts to a scholarship program targeting university or art academy students and scholars wishing to pursue further training and more advanced studies in this field. Ms. Boulos sits on the jury selecting finalists among a host of local applicants and actively raises funds from philanthropic donors to cover the expenses of chosen scholars.

Ms. Boulos is currently also a consultant to institutions with major art collections.